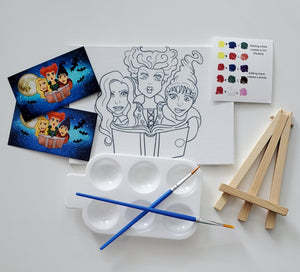 Have some fun and make your own art with a little help from us. 
Art Kit comes with:
Comes with acrylic color paints
2 brushes
1 Easle
1 Canvas 5" x 7" with design printed
Plastic Paint palette 

1 Magnet 2" x 3.5" with original print. You can use it as a reference. 

1 Sticker